Beyond software quality:
it is overall reliability that really matters
Hosted by Prof. Roberto Zicari, Editor of ODBMS.org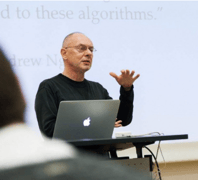 In today's digital world, software is clearly a critical business enabler, so a focus on quality management is key for any software maker. But is this enough?
A recent research study published by Undo and analyst firm Freeform Dynamics suggests not. While inherent quality is important, even the best software sometimes fails to operate as it should because of the environment and conditions under which it is run.
You want the data management system you are building to run reliably and predictably. Consequences are high if the wrong row is returned or you have a memory corruption issue in production.

Against this background, this webinar hosted by Prof. Zicari of ODBMS.org, Undo's CEO Barry Morris and Distinguished Analyst Dale Vile will share some of the key report insights including:
The scale of the software reliability problem: why you should look beyond quality and consider software reliability
The importance of fast diagnostics and swift remediation when problems occur in production
How modern software flight recording technology can help in this area
Software reliability in the context of the customer/supplier relationship and the consequences of failing to meet customer expectations.
So, whether you are involved in building, implementing and/or supporting data management software on either the customer or supplier side of the equation, tune in for what promises to be a lively discussion.
Sign up below to book your place.
Can't attend but interested in finding out more? Register your interest to receive the webinar recording post-event and the research report on which the webinar is based on.
* We will be looking at software reliability through the lens of the #DataManagement industry, but it will be relevant across industries.